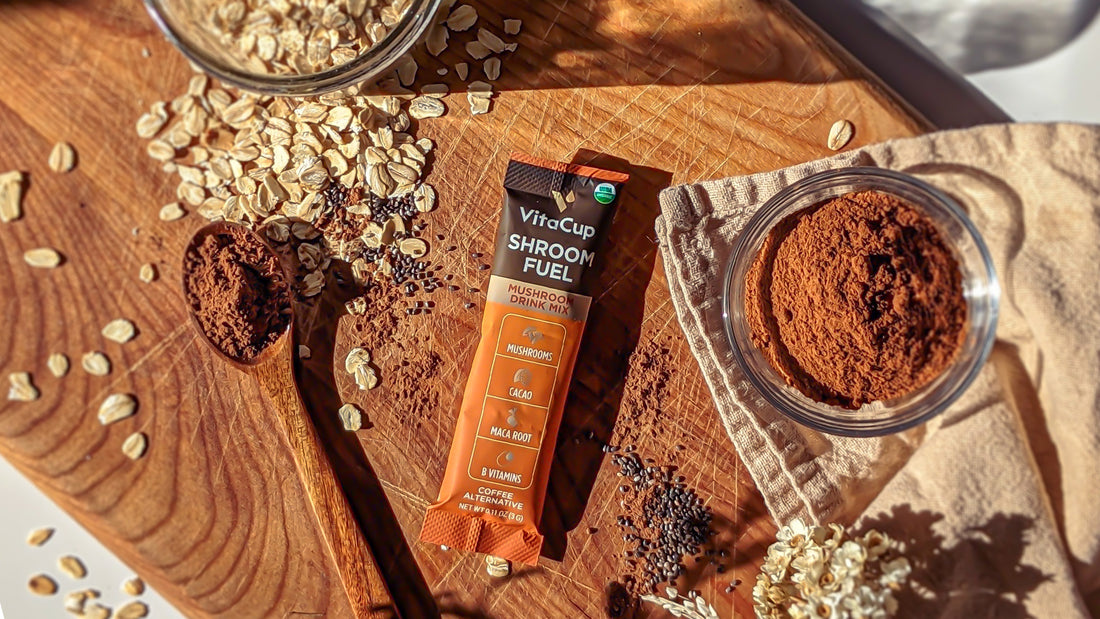 recipes
Adaptogen Overnight Oats DIY Recipe
Adaptogen Overnight Oats
Description
Kickstart your day with peace of mind packed into your breakfast! If you're looking for new ways to destress in the morning, then you have to try this super easy Adaptogen Overnight Oats with our secret ingredient, Shroom Fuel.
Shroom Fuel Instant Sticks is a brand-new coffee alternative with many health benefits, including a boost in adaptogens from our signature Chaga and Lion's Mane mushroom blend.
Adaptogens are a class of herbs and mushrooms that can help the body adapt to stress and improve overall well-being. They work by regulating the body's stress response and helping to reduce the negative effects of stress on the body.
Consuming adaptogens in the morning as part of a healthy breakfast can help set the tone for the rest of the day and provide a gentle boost to the body's natural stress-coping mechanisms.
Ingredients
½ Cup of Rolled or Old Fashioned Oats
2 Tablespoons Chia Seeds
1 Packet of VitaCup's Shroom Fuel
Pinch of Cinnamon
1 Teaspoon of Honey
½ Cup Almond Milk

Did you make this recipe?
Shop the Recipe
CACAO | MUSHROOMS
Regular price
Sale price
$19.00
Unit price
per