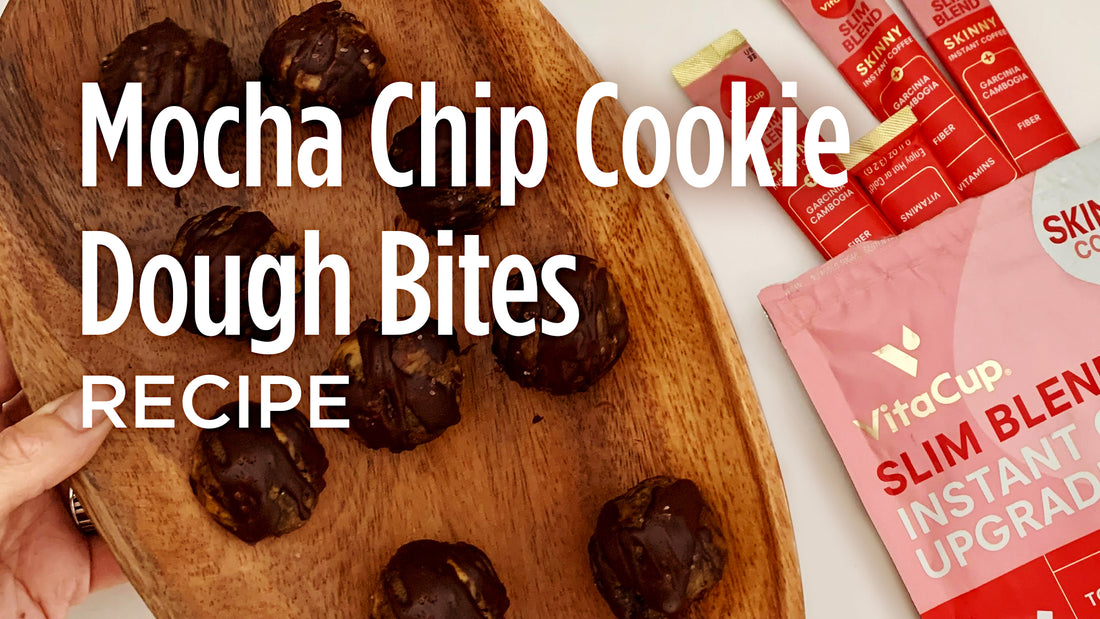 recipes
Easy DIY Mocha Chip Cookie Dough Bites
Simple Mocha Chip Cookie Dough Bites
Description
Is your sweet tooth sweeter than usual around the holidays? Keep on track of our wellness goals while satisfying your cravings with our simple and easy recipe featuring our Slim Coffee infused with metabolism-boosting superfoods.
Try this guilt-free recipe today and share it with your loved ones!
Ingredients
For Cookies:
1/2 cup peanut butter
1/2 cup flour of your choice
2 tablespoons of sweetener of your choice (maple syrup )
1 tsp vanilla
1 VitaCup's Slim Instant Coffee Stick
1/2 cup of chocolate chunks

For Drizzle:
1 cup chocolate chunks
2 tablespoons of coconut oil

Instructions
Mix together all the ingredients for the cookie bites (not separating wet and dry)!
Let them sit in the fridge for 30 min to set.
For the drizzle, microwave the chocolate and coconut oil for 20 seconds or until fully melted, and drizzle across the no-bake cookies!

Did you make this recipe?
Shop The Recipe
GARCINIA | INULIN | B VITAMINS
Regular price
From $14.25
Regular price
Sale price
$19.00
Unit price
per