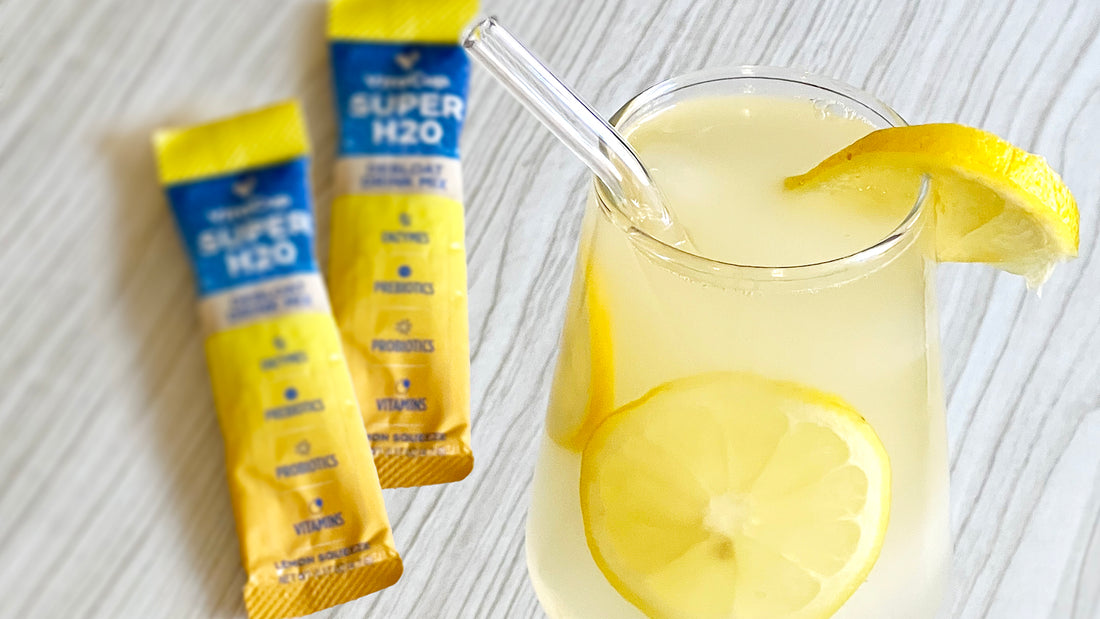 The Best Viral Debloat Lemonade
Looking for a quick and easy debloat hack that is perfect for your next happy hour? We have the perfect thing for you!
Viral Debloat Lemonade
Ingredients
8oz Cold Water

1.5oz Liquor (we prefer Vodka or Blanco Tequila)

1 Lemon (for juicing and garnishing)

Ice
Instructions
Add 1 Packet of VitaCup Super H2O to 8oz of cold water.
Froth or mix until well combined.
To a shaker cup, add fresh ice, the mixed Super H2O, and 1oz fresh lemon juice.
Shake to combine.
Pour into your favorite glass with ice.
Top with a lemon slice and enjoy! 🍋
Did you make this recipe?
Super H2O Debloat
ENZYMES | PRE + PROBIOTICS
Regular price
Sale price
$20.00
Unit price
per