Hydration Coffee

Combines 3 Proven, Safe & Impressively-Strong Ingredients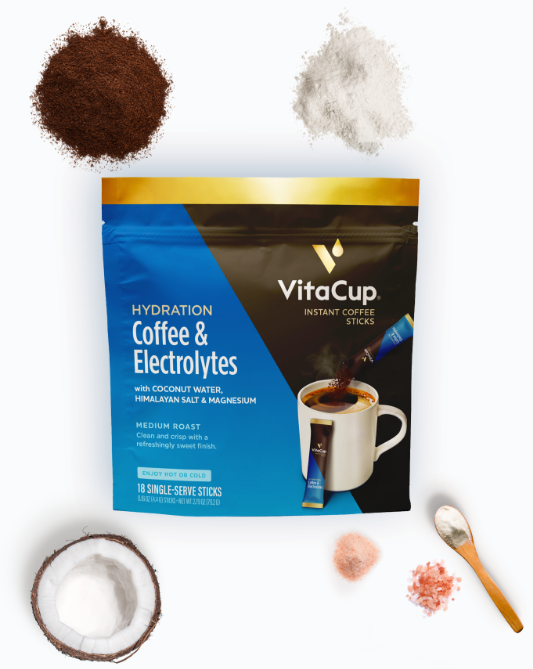 Aquamin Mg® Magnesium
The purest form of magnesium w/ 72 vital elements
Evaporated Coconut Water
IMMENSELY-nutritious & proven source of rehydration
Himalayan Pink Mineral Salt
An electrolyte powerhouse w/ 80 vital elements
Studies Show 75% of Adults Experience Chronic Dehydration
On top of that… coffee is a diuretic (which causes dehydration by flushing too much water out of the body). In fact, you might not even know you're dehydrated – because thirst & dry mouth are NOT the only symptoms. Dehydration can also cause fatigue, muscle cramps, brain fog, headaches and the appearance of aging (under-eye bags, dark circles & dry skin).
Here's What Happens When You
Drink Hydration Coffee
Wake up & instantly nourish your body (after many hours of sleep w/ no water)
Avoid 2pm crashes & boost productivity (enjoy work more, get promoted)
Look in the mirror & OBSESS over your skin, eyes & face (are you 23 again? 😍)
Boost motivation & energy during workouts (no muscle cramps or fatigue)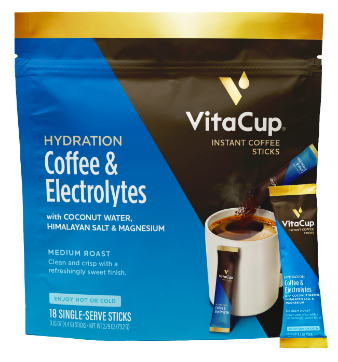 I love that I can have my coffee and get some hydration in at the same time. I love that VitaCup offers options that other coffees do not!
Mayang
No muscle cramps, fatigue, headaches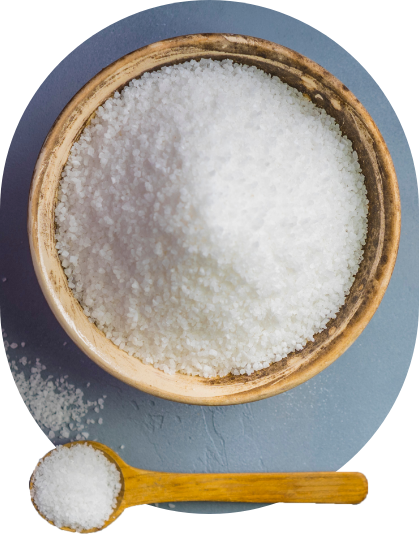 Aquamin Mg® Magnesium
Ultra-Bioavailable

Boosted absorption rate (unlike most forms of magnesium on the market) – meaning your body absorbs it with remarkably-high potency.

Skin-Hydrating Antioxidants & Electrolytes

Packed with 72 additional elements & compounds from the sea water… Aquamin Mg® nourishes your mind & body to help prevent dry skin & under-eye bags.

Purest Extraction Method

Aquamin Mg® is derived from the world's purest Mg source – the pristine Irish Sea waters off the coast of Ireland. No synthetics or artificial elements.
SAY GOODBYE TO ROUGH SKIN & UNDER-EYE DARK CIRCLES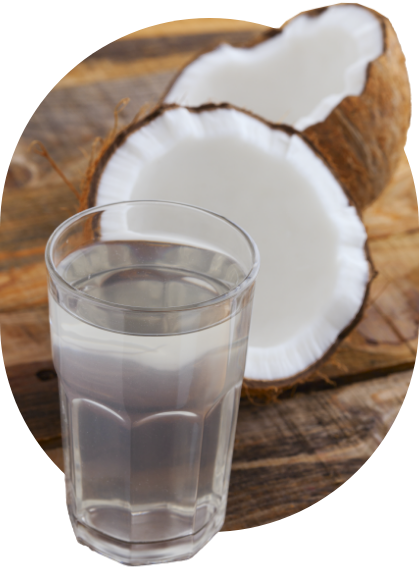 Evaporated Coconut Water
Surprisingly-Powerful Hydration

Coconut water is a brilliant go-to solution for low water intake – arguably your #1 choice for fast & effective relief from dehydration.

Mineral & Electrolyte-Infused "Superfood Drink"

High in antioxidants & minerals like potassium… think of evaporated coconut water as your "magic wand" for muscle cramps & dehydration sluggishness.

100% Organic & All-Natural

A uniquely-restorative citrus drink that contains zero preservatives, chemicals or additives (unlike many coconut waters & "safe hydration" coffees on the market).
NO MID-DAY CRASHES OR GROGGINESS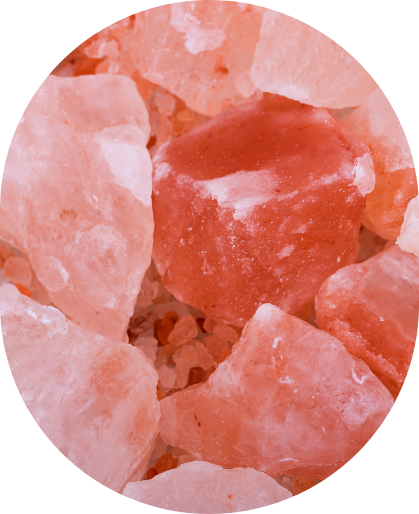 Himalayan Pink Mineral Salt
Skin-Hydrating Antioxidants & Electrolytes

Extracted from the Himalayan Mountains in Pakistan… this ultra-nourishing salt is a vital source of sodium and chloride – triggering fast & safe rehydration.

More Than Just Salt

Himalayan Pink Mineral Salt goes beyond regular salt – it also contains critical nutrients like zinc, iron, calcium and more (boosting overall mood & well-being).

Keeps pH Levels Balanced

Your body's pH level occasionally gets knocked off… causing a wave of stress, inflammation and aging symptoms. Pink salt directly restores pH levels.
The average person drinks ONLY 2.5 cups of water daily (way short of 8-10 recommended cups). If you experience any signs of dehydration – even if you're not thirsty – then Hydration Coffee can DIRECTLY BOOST your quality of life.
Here's exactly what happens when you stay hydrated:
Reduce Signs of Aging…
Smoother skin, fewer wrinkles & vanishing dark circles. Ask any Hollywood actor, supermodel or skincare expert and they will tell you… the key to anti-aging is HYDRATE, HYDRATE, HYDRATE!
Helps Prevent Fatigue & Muscle Cramps…
…along with headaches, brain fog, irritability, grogginess… and the list goes on. These symptoms can derail your entire day – especially when you're exercising and dealing with painful muscle cramps.
No Need to Constantly Drink Water…
In order to reach 8-10 cups of water daily… you need to be sipping, refilling, or grabbing water bottles FREQUENTLY. And since almost all coffee brands are diuretics that cause dehydration, it gets even worse! Hydration Coffee is the ONLY brew that refuels, rehydrates & keeps you feeling youthful + vitalized.
See Results on Day 1
That's right – Hydration Coffee will shrink those under-eye bags, vanish dark circles, prevent muscle cramps, and boost your mood within 24 hours. Due to its highly-bioavailable ingredients, your gut quickly absorbs & metabolizes each vital nutrient for speedy rehydration.
Frequently Asked Questions
How is Hydration Coffee different from your other coffee flavors?
Hydration coffee is an instant on-the-go coffee with electrolytes naturally derived from the superfoods we infuse into the coffee. This coffee is also a mellow, smooth medium roast that is hydrating.
How much caffeine is in each serving?
There is about 100 mg of caffeine per serving.
Is this vegan?
Where do the electrolytes come from?
The electrolytes are naturally sourced from coffee, coconut water, pink Himalayan salt, and Aquamin Magnesium®.
Is Hydration Coffee free of the top 8 allergens?
No, there is coconut present in the coconut water.